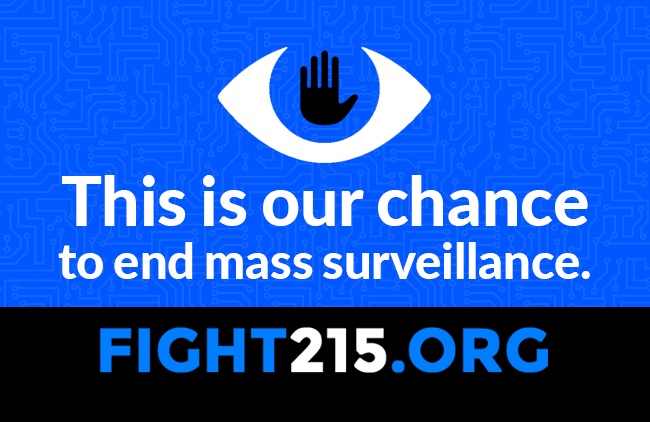 'After an all-night session – Rand Paul [R-KY] and Ron Wyden [D-OR] tag-teamed majority leader Mitch McConnell [R-KY] – and beat him to the mat –
– he has abandoned the current legislative effort to extend section 215 of the Patriot Act – which authorizes mass surveillance – and is set to expire on June 1.
This was not what we expected – political handicappers had put safe money on some kind of compromise emerging from today's session.
With no such compromise in sight – McConnell will have to start over – twisting arms and knocking heads to get Congress to re-authorize another long stretch of unaccountable – secret mass surveillance.
He's got his work cut out for him as the Senate has adjourned until May 31 — 24 hours before the deadline.
Don't forget: the FBI has admitted that Section 215 surveillance has never produced intelligence that led to them cracking a terrorism-related case-
– or preventing a single terrorist attack.
It's not all good news: the better-than-nothing – still-not-great USA Freedom Act – which placed some limits on mass surveillance – also got beaten back in the Senate.
Tonight, the US Senate failed to move ahead with the USA Freedom Act – an NSA reform bill that would address phone record surveillance and FISA Court transparency and fairness. It also was unable to muster votes for a temporary reauthorization of Section 215 of the Patriot Act – the section of law used to justify the mass phone records surveillance program. That's good news: if the Senate stalemate continues – the mass surveillance of everyone's phone records will simply expire on June 1′.
Source: Ron Wyden and Rand Paul kill the Patriot Act (ish) – Boing Boing