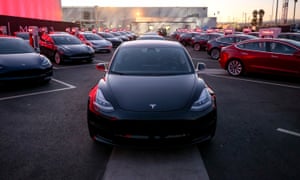 (excerpt..)
ultimately the game is up for the internal combustion engine.
And not before time.
It still seems incredible that in the 21st century we propel ourselves along using the energy provided by controlled explosions in metal cylinders.
But the industrial fallout from switching to electric cars will be colossal.
Some of the impact will be obvious and direct – for example on petrol stations – some of which will become charging stations – while many others may just wither and die.
Because most car journeys are short owners of electric cars will opt to recharge at home – something they cannot do with conventional vehicles.
On the other hand given that it takes significantly longer to recharge than to refuel the switch may mean enhanced retail and catering opportunities for the stations that remain.
Then there are the innumerable second-order effects.
Electric cars are much less complex than conventional cars.
They require much less maintenance and the skills required to maintain them are different.
They are also likely to last longer.
They are much quieter and have zero emissions.
(cont..)
Source: The car is dead, long live the car, thanks to Tesla | John Naughton | Opinion | The Guardian