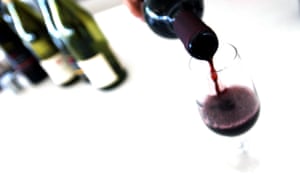 (excerpt…)
Thousands of bottles of allegedly fraudulent New Zealand sauvignon blanc and pinot noir have been exported overseas in what the government believes is the country's first significant case of wine fraud.
The Ministry of Primary Industries has brought a landmark case against Southern Boundary Wines – the first ever to be prosecuted under the 2003 Wine Act.
MPI alleges Southern Boundary Wines of north Canterbury produced wine for their own brand and others which gave misleading information relating to vintage – variety and origin.
The case has made waves in the New Zealand wine industry with fears it could jeopardise consumers' trust in the much celebrated New Zealand wine brand – with exports now worth NZ$1.6b a year.
(cont.)
Source: New Zealand: thousands of bottles of allegedly fraudulent wine exported | World news | The Guardian