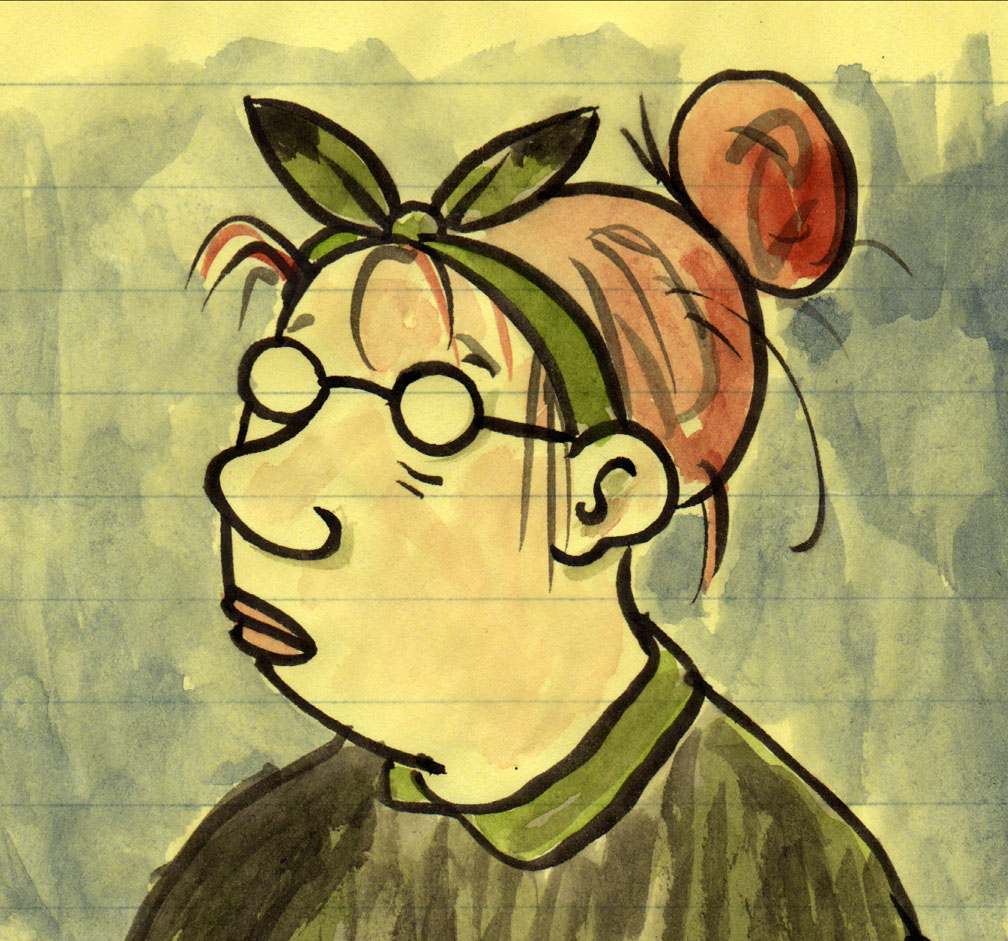 (ed: the cartoonist lynda barry (who i am a fanboy of) has started doing an advice-column..and it is rather good..link also has an answer to a pee-hoarding question..(!)..i have never before heard asked..)
Dear Lynda,
When you get bored, and you're so bored you don't even want to do anything to break up the boredom—it's that creeping, infectious boredom that's kind of like an anger—how do you avoid drinking too much?
Thanks,
Tipsy in Texas
Dear Tipsy,
Boredom has a hard time letting go of the remote control, so the secret is to get your body out of range so it can't reach you. The remote control that boredom holds is your phone. Leave it behind, and sneak calmly out the back way. Get a ride to a bar that is about ninety-minutes walk from your place then go in, (phoneless!) and order your favorite drink and pound it. Drink it really, really fast. Then have one more really, really fast. Tip your bartender and head out, thinking of a question that you'd love to know the answer to, big or small. As you begin to walk home (possibly getting a little lost along the way as you are buzzed and phoneless) tell yourself that you will encounter three clues to the answer to this question in the next ninety minutes.Tell yourself one will be in the form of a person, one will be in the form of trash or something laying on the ground, and one will be something located above eye level. When you get back home, sneak past boredom (it will be easy because boredom will be glued to your phone) and get a piece of paper and write down ten things that happened or that you did during your walk. Then look at your list and write down what you were looking at when those things were happening. Pick one of the things from either list and write about it in the first person present tense, like it's happening right now. Start with your location, describe the setting and then write nonstop for eight minutes. Now write your question and spend three minutes writing the answer. In less than two hours you'll have a big experience that boredom won't know anything about because it's still on your phone, sucked into the vortex you managed to free yourself from for a little while. And boredom can't read your handwriting. The key is sneak yourself out past boredom like it's an awful foster parent. Don't try to talk to it or reason with it because it will just hold up your phone as a false antidote and you will look at the screen and die a little. Escape often. Look for clues. Write them down.
Sincerely,
Lynda B.
PS: If it catches you sneaking out, boredom will try to talk you into taking your phone. If you do, you'll be taking boredom with you.
(cont..)
Source: Dear Lynda: Infectious Boredom a Pee-Hoarding Roommates