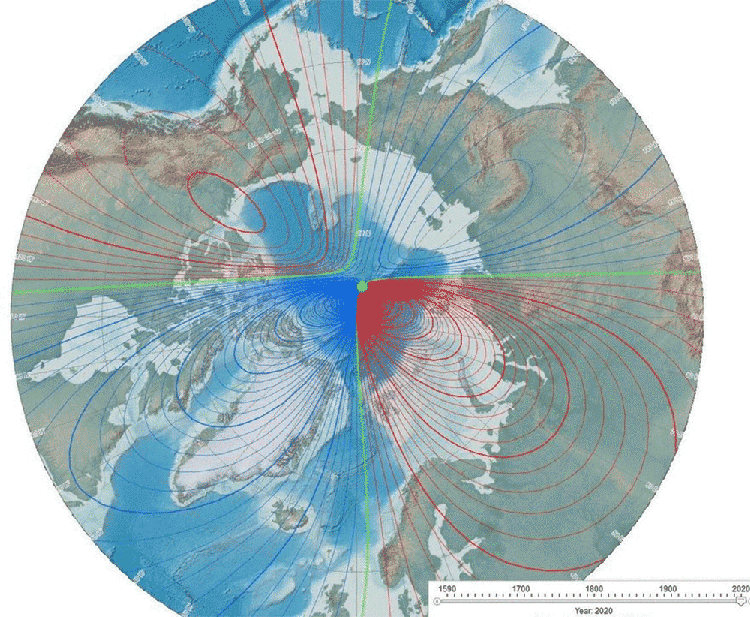 (excerpt..)
So – geophysicists have been studying the earth's magnetic field and they think it's getting ready to 'flip' — with the north and south poles changing places.
This has happened a few hundred times in the planet's history – most recently 780,000 years ago.
The poles tried to swap places much more recently – 40,000 years ago – but snapped back into place.
The magnetic field is understood to be created by the flows of liquid metal in our planet's core.
After studying satellite data geophysicists now believe that 'swirling clusters of molten iron and nickel' are an early sign of an impending pole-flip.
If it happens – when would it take place?
No-one knows.
But it'll be a nightmare!
(cont..)
Source: Earth's magnetic poles may be getting ready to flip / Boing Boing