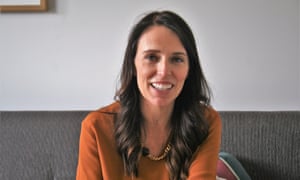 (excerpt..)
Twelve months ago Ardern was also preparing for a visit to Laneway.
In the year since she has been promoted to deputy Labour party leader – elected party leader and made prime minister.
A thing or two has happened in her personal life too.
She lost a grandmother.
She told the country she was pregnant.
And those are just the bits we're privy to.
(cont..)
Source: Jacinda Ardern: 'I'm not going to leave any room for doubt that I can do this' | World news | The Guardian