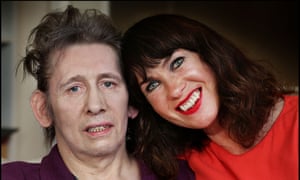 (excerpt..)
What is also clear with each passing year however is that the great MacGowan songs endure – from the bruised romanticism of A Pair of Brown Eyes to the brutal realism of The Old Main Drag – his evocation of life among the teenage rent boys that once haunted Piccadilly Circus by night.
Not only that but they possess a visceral authenticity that belongs to a time before the onset of cultural gentrification – when rock music was peopled with outsiders and misfits.
As one of them MacGowan wrote with acuity about the lives of London's human flotsam and jetsam.
(cont..)
Source: Bruised, bloody but unbowed: the songs of Shane MacGowan will outlast us all | Music | The Guardian