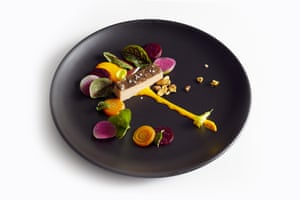 (excerpt..)
'To establish a new line we have to source the starting material– the cells –from actual birds'.
They partnered with a local pasture-based farm to identify the highest-quality birds to painlessly source the cells from (there are even stem cells at the root of a detached feather – she explains).
'Ian' was the lucky chicken chosen for the task.
'We got Ian from the farm and brought him to his new backyard home where – rather than being slaughtered at only a few weeks old' – Subramanian tears up – 'he'll live out his life as a chicken should'.
Meeting Ian – she recounts 'reminded me that despite the many late nights in the lab this is all worth it.
We're doing it for them'.
Since she is responsible for making some of the world's first animal-free meat – the irony is that Subramanian – whose vegetarianism is religiously based – won't get to taste the fruits or meats of her labor.
'It's real meat' she explains 'an animal product'.
(cont..)
Source: Lab-made meat could be the next food revolution: here's what it tastes like | Life and style | The Guardian