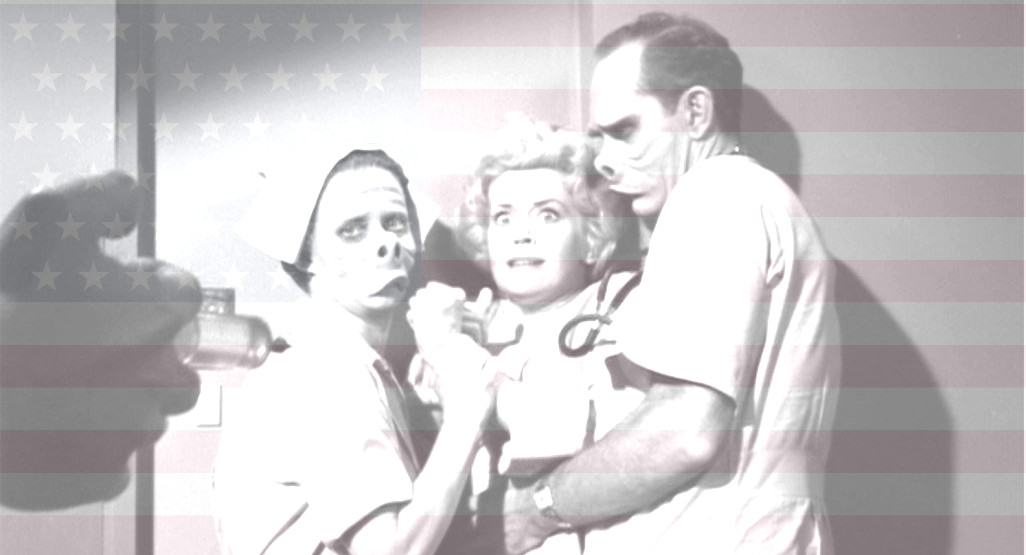 (excerpt..)
To hear America's fearmongering private health-care shills describe it socialized medicine is a kind of Soviet death march where rationed care and long waits are imposed on all and sundry – but if that state of affairs sounds familiar it's because of how neatly it describes America's dysfunctional private care system – where you need to change doctors every time you change employers – where your care is denied and your prescriptions are deemed unnecessary by faceless insurance-company bureaucrats and where three quarters of your family doctor's overheads are dedicated to filling in insurance forms in triplicate and chasing payment in a kind of LARP of Terry Gilliam's Brazil or a Stalinist hospital in deepest Siberia.
Meanwhile our global cousins in the developed world enjoy luxury medicine.
The French system – which spends virtually nothing on paperwork – allows anyone to walk into any facility in the country and receive care on the spot or you can get a house call at any hour – night or day – anywhere for €31 (the French spend less per capita on health care than the Americans — as does everyone else in the developed world).
In the Netherlands recent mothers get free in-home postnatal nurses.
In France new mothers are given postnatal physiotherapy that reduces incontinence – improves future childbirths – as well as improving the mothers' sex lives.
In Norway expecting parents get home midwife visits and a cash allowance to spend on anything they deem necessary to improve their family's health.
Denmark Germany Holland and Norway all offer paid leave to look after elderly relatives.
The Czech Republic and Poland have publicly funded eldercare.
Japan has extensive services — including early home care — to help pensioners live in their homes and communities for as long as possible.
Every one of these countries spends less per capita on health care than the USA and they all have better health outcomes than America – because the efficient state — and not rapacious corporations — take care of the health of the people who live there.
Socialized medicine now!
(cont..)
Source: America's private health-care is rationed, but socialized medicine is luxury medicine / Boing Boing