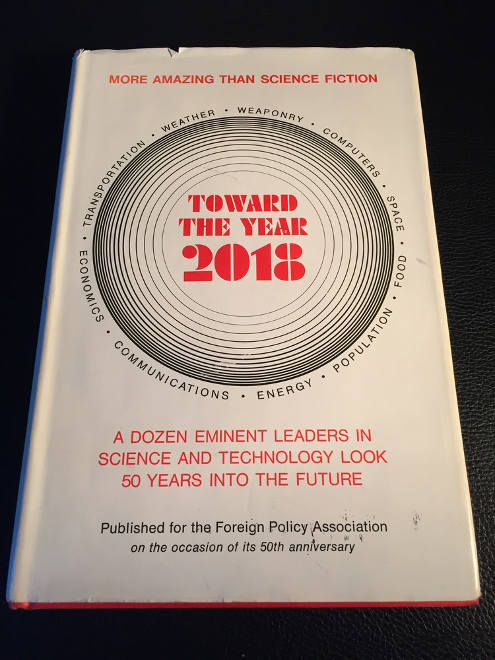 (ed: one of the following 'experts' – in 1968 – predicted what we are now facing from climate-change – how we will have fucked the planet/atmosphere – and in just fifty years..
stupid stupid humans..)
(excerpt..)
In 1968 the Foreign Policy Association gathered experts together to predict what life would be like in the year 2018 — and issued their forecast in the book Toward the Year 2018.
The book jacket promised that the contents were 'MORE AMAZING THAN SCIENCE FICTION' and, like a lot of sci fi it wound up frequently missing the mark.
The 1968 progrosticators figured that we people of the future would have TV ads for anti-gravity belts – the 'suppression of lightning' – a country powered heavily by nuclear and the ability to launch 'a man-made hurricane' as an offensive weapon.
(cont..)
Source: A 1968 book predicts life in the year 2018 / Boing Boing