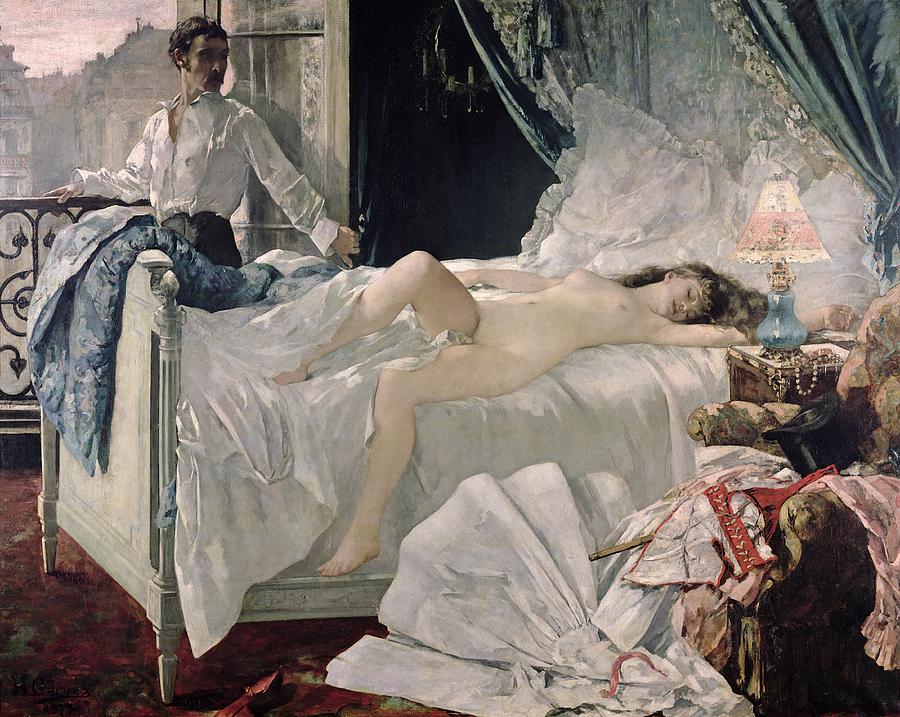 (excerpt..)
It's no news to anyone that France has a historically masculine-centric culture.
The great republican project of the Revolution left women out; in response to the Declaration of the Rights of Man and of the Citizen  (1791) Olympe de Gouges supplied her Declaration of the Rights of Women and the Female Citizen.
(When she got too mouthy the Jacobins arrested and executed her.)
Feminism here has always been articulated not as a philosophy of equality as it has in Anglophone countries but around a philosophy of difference.
This has often resulted in essentialist ideas about women's experiences; as the feminist journalist and activist Lauren Bastide put it recently the universalist French feminist context 'is the opposite of intersectionalist feminism.
You're never going to be able to say that being a black woman is different from being a white woman'.
Still – unlike the U.S. – France has actually taken steps to address inequality between the sexes.
The new Secretary of State in charge of equality between men and women Marlène Schiappa is actively trying to implement legislature against street harassment.
And in 1999 for instance a law was passed that specified that political parties had to submit an equal number of male and female candidates for office or lose public funding in proportion to the inequality.
By 2012 only two parties had even slightly approached parity: the Greens and the Communist Party.
And more recently Emmanuel Macron's En Marche! saw 40 percent women elected – which was a record.
Macron himself promised when he was elected that he would make a woman prime minister – if he found someone competent.
His choice for PM?
Édouard Philippe.
It's just a question of competence ladies – nothing more.
Enjoy your march.
(cont..)